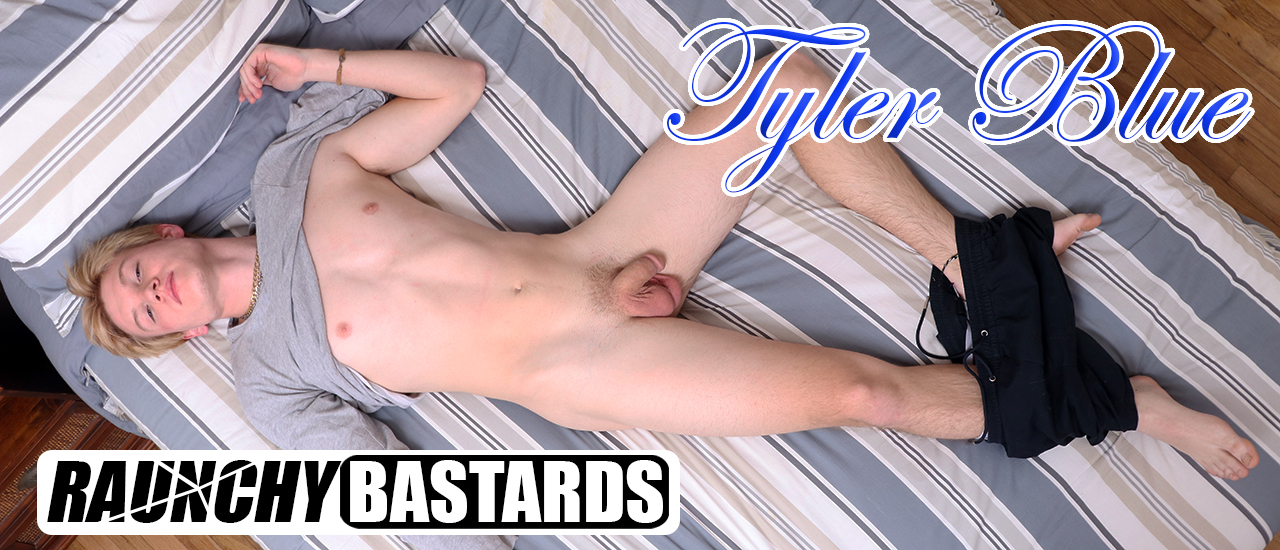 FEATURED SCENE
Pop His Cherry & Breed His Hole
Pop His Cherry & Breed His Hole
I met Matt Moss via text in the morning, and had taken his virginity by that evening. Needless to say, the entire day took a quite unexpected turn once I returned his text, which had explained that he had finally decided to give porn a try. His work had dried up some, and he could really use an extra source of funds. At least he still had a car, so I had him drive over so that he could show me himself in person. When he walked through the door, I could tell that I wasn't dealing with your run-of-the-mill 20 year old. He was fit, smartly dressed, and had an air of confidence about him. He seemed much more mature than most 20 year olds. He even has a girlfriend and a car. I was excited to see all that young Matt had to offer. I took my time doing some photos with him, gradually getting him out of one piece of clothing at a time. As every item came off, he folded it carefully and got into a new pose. He definitely has a great bod, and I was enjoying very much seeing him slowly get nude. Everything, from his biceps to his pecs, from his cock to his butt, are great. As I took photos, we chatted about his sexual experiences. Apparently he hadn't done anything with another guy, ever. If that were the truth, he was about to have a lot of new things thrown at him, that's for sure! He got hard by watching some porn on his phone, and once he was hard I grabbed his uncut cock and stroked it for him. He told me beforehand that he laughs when he is nervous, and at this point he began laughing quite a bit. It was still sexy, though, and I whipped out my cock and place his hand on it. His small hand and fingers felt great as he lightly tugged on my dick. I could have cum right then and there. But of course there was so much more to do. I let him know pretty quickly what I was interested in - by throwing his legs in the air and digging my tongue into his virgin hole. It tasted so good. His hole is firm, tastes just like it should, and I was the first to go there, so I was excited by that. He said that not even a girl had tossed his salad before! We gradually went from the rimming to him blowing me. He stayed more toward the head of my cock, and didn't go to deep, but again was quite gentle. It felt great, too. I'm looking forward to getting more head from him in the future, for sure. At this point, it seemed like Matt was along for the ride, and was sort of enjoying the newness of it all. So, of course, I lubed up my cock and slowly began working it into his tight little hole. He was holding his breath, so I encouraged him to breathe. Other than that, it was fairly easy peasy. He was tight, for sure, but not too tight for me to enjoy it. I enjoyed rubbing my hands on his feet as I kept working it in deeper. Before long, Matt was good enough for me to properly fuck him, and it didn't take long for me to breed him. With an ass like that, it was definitely a pleasure to dump my seed into his twenty year old ass. Afterward, he told me that it hurt like a bitch, and I was impressed that he didn't put up a fuss during. That right there is the best kind of straight boy. You fuck him, cum in his hole, and he takes it without complaining, and smiles afterwards.
LATEST SCENES
Can I Use Your Hole, Bro?
Creep Fucks The Cum Out Of Shy Teen
DVD Store
Breaking In The Teens
Butt-Fucking Bros
Cum For Daddy
Blondes Prefer Men
Daddy Gets First Dibs
First Time For Everything
Just Messin' Around
Boy Hole 4 Eva
Straight Boys Giving It
Good Boys Gone Bad
to Top
PLEASE READ AND COMPLY WITH THE FOLLOWING CONDITIONS BEFORE YOU CONTINUE:
This website contains information, links, images and adult videos of explicit adult material. If you are under the age of 18, if such material offends you or if it's illegal to view such material in your community please do not continue.
LEGAL DISCLAIMER
This Website contains sexually-oriented adult content which may include visual images and verbal descriptions of nude adults, adults engaging in sexual acts, and other audio and visual materials of a sexually-explicit nature. Permission to enter this Website and to view and download its contents is strictly limited only to consenting adults who affirm that the following conditions apply:

1. That you are at least 18 years of age or older, and that you are voluntarily choosing to view and access such sexually-explicit images and content for your own personal use.
2. That you intend to view the sexually-explicit material in the privacy of your home, or in a place where there are no other persons viewing this material who are either minors, or who may be offended by viewing such material.
3. That you are familiar with your local community standards and that the sexually-explicit materials which you have chosen to view and/or download from this Website are well within the contemporary community standards of acceptance and tolerance of your community for sexually-explicit materials of that nature.

If all of these conditions apply to you, you are given permission to ENTER. If any of these conditions do not apply to you, you are not given permission to enter and view the contents of this Website and you should now EXIT. All depictions on this Web site are for fantasy entertainment only, read below for complete disclosure.

FANTASY DISCLAIMER
The depictions on this Web site relate to human sexuality, sexually explicit conduct, and other mature subjects. All depictions on this Web site are for fantasy entertainment only, and do not represent, reflect, document or otherwise memorialize the actual conduct, solicitation, or promotion of any illegal act. The site is designed and intended solely for consenting adults; people who are at least 18 years old (21 years old in Alabama, Mississippi, Nebraska, Wyoming, and any other location where 18 years is not the age of majority) who are interested in and wish to have access to visual images, verbal descriptions, and audio and video sounds of a sexually oriented, sexually explicit erotic nature. If you are under the age of majority in your state, county, province or country, if the law in your community prohibits you from viewing pornographic material, or you are offended by sexually explicit material, then do not enter this Web site.

By accessing the materials on this Web site, you acknowledge and represent that you will not redistribute this material to anyone, nor will you permit any minor or any person who might find such material personally offensive to see this material. You further acknowledge and represent that you understand and accept responsibility for your own actions, and release the owners and operators of this Web site and its service provider(s) from all liability.
ENTER


I AM 18+
EXIT


I AM NOT 18+