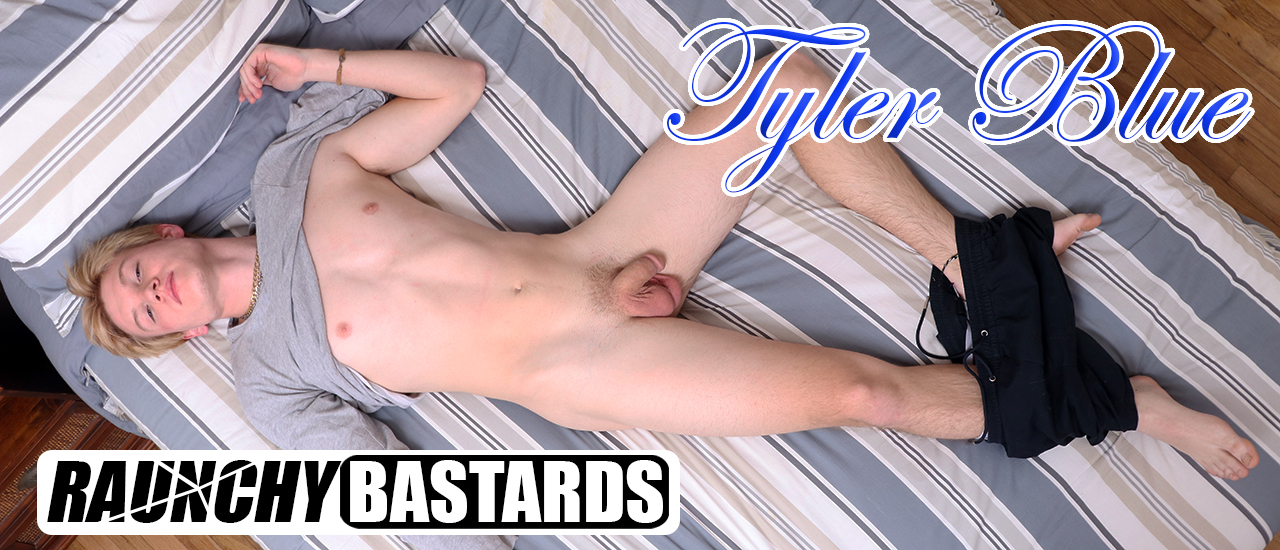 FEATURED SCENE
Seducing Malachi
I've visited the Northwest Coast several times in the past few years, and every time I am walking down a city street I can't help but notice the insane number of young hotties. They seems to be drawn to the streets like bees to honey. When I met Malachi he seemed like a similar type, and even though he didn't live close by, I thought it was worth a plane ticket in order to have a chance at cracking him. He didn't have a phone at the time, so our communication was purely via email. I was worried that he wouldn't get on the plane, either because of nerves or maybe just sleeping in. I arranged for a ride, but the day of his trip he let me know that his girlfriend would be dropping him off. Sure enough, Malachi arrived, and I quickly set about getting my cock in his teenage fuck canal. I'm not going to lie: it wasn't too difficult. That said, it was a lot of fun pushing each of his buttons to see just how far he would go. After he had had a long nap, I had him freshen up and began taking some photos of him. Like most straight teenage guys, he was excited by the attention and flattery of being photographed. Trust me, it was a pleasure doing it, too. As each article of clothing came off, I couldn't help but notice what a sexy little gymnast bod he has. He isn't very tall, but he has a compact, fit frame. Just the type of guy you want to wrap your arms around as you are figuring out how deep into his ass you can get your cock. Well, once he was completely naked, it wasn't difficult for him to get hard. That was nice, because sometimes nerves gets the best of newbies. But not Malachi; he worked up a boner pretty quick. I told him I was going to video him in a small interview, and we chatted a bit about his favorite sexual positions. As I went in for some video closeups, his hard on went away briefly, which gave me the perfect opportunity to work some magic. I sat down beside him and grabbed his cock. Within thirty seconds his boner was raging again, and so was mine. As I stroked him off, I unzipped my shorts and pulled my dick out. He glanced over but wasn't sure what to do, so I helped him by moving his hand onto my throbbing cock. He stroked me for a short while, and then without prompting, he leaned over and began to suck. As his mouth was full of dick, I gave him a reach around. I wasn't sure if he was curious, or just a people-pleaser, or both. But at any rate I was definitely enjoying his young mouth working my cock. After some of the best head of the summer, I told him to get up off his knees. I grabbed his cock and wrapped my hand around the back of his neck. Although I wasn't sure how he would feel about macking with another guy, he seemed to actually be into it, and as we kissed his dick was pulsing hard in my hand. Then I ate him out. What a sweet hole Malachi has, too. I could have buried my tongue between his cheeks all day. Of course, since he let me eat him out, I knew I wouldn't have a problem fucking him. He seemed eager to get my dick inside him. It took a bit of effort, but like a lot of smaller guys his size, it wasn't too difficult. It was almost like he was born to be a fuck toy. Within several minutes I was not only banging the crap out of him, but he was using those strong legs of his to bounce up and down on my dick. I thought I'd bust right then and there, but since he had a firm erection, I wanted to see if he would nut. Sure enough, after some more deep prostate pounding, he nutted, and shortly thereafter I left him a little gift deep inside him. If every casting were like this, I would quit my day job and fuck a newbie every day! It's fun seducing these guys, especially when they are obviously in need of some experimentation.
LATEST SCENES
Bred And Felched By Straight Boy
Breeding Cole's Virgin Hole
Nineteen And Just Beginning
DVD Store
The Boys Are In Heat
Can I Use Your Hole Bro?
Thugs And Punks
All My Bareback Whores
Make Daddy Proud
Breaking In The Teens
Butt-Fucking Bros
Cum For Daddy
Blondes Prefer Men
Daddy Gets First Dibs
to Top
PLEASE READ AND COMPLY WITH THE FOLLOWING CONDITIONS BEFORE YOU CONTINUE:
This website contains information, links, images and adult videos of explicit adult material. If you are under the age of 18, if such material offends you or if it's illegal to view such material in your community please do not continue.
LEGAL DISCLAIMER
This Website contains sexually-oriented adult content which may include visual images and verbal descriptions of nude adults, adults engaging in sexual acts, and other audio and visual materials of a sexually-explicit nature. Permission to enter this Website and to view and download its contents is strictly limited only to consenting adults who affirm that the following conditions apply:

1. That you are at least 18 years of age or older, and that you are voluntarily choosing to view and access such sexually-explicit images and content for your own personal use.
2. That you intend to view the sexually-explicit material in the privacy of your home, or in a place where there are no other persons viewing this material who are either minors, or who may be offended by viewing such material.
3. That you are familiar with your local community standards and that the sexually-explicit materials which you have chosen to view and/or download from this Website are well within the contemporary community standards of acceptance and tolerance of your community for sexually-explicit materials of that nature.

If all of these conditions apply to you, you are given permission to ENTER. If any of these conditions do not apply to you, you are not given permission to enter and view the contents of this Website and you should now EXIT. All depictions on this Web site are for fantasy entertainment only, read below for complete disclosure.

FANTASY DISCLAIMER
The depictions on this Web site relate to human sexuality, sexually explicit conduct, and other mature subjects. All depictions on this Web site are for fantasy entertainment only, and do not represent, reflect, document or otherwise memorialize the actual conduct, solicitation, or promotion of any illegal act. The site is designed and intended solely for consenting adults; people who are at least 18 years old (21 years old in Alabama, Mississippi, Nebraska, Wyoming, and any other location where 18 years is not the age of majority) who are interested in and wish to have access to visual images, verbal descriptions, and audio and video sounds of a sexually oriented, sexually explicit erotic nature. If you are under the age of majority in your state, county, province or country, if the law in your community prohibits you from viewing pornographic material, or you are offended by sexually explicit material, then do not enter this Web site.

By accessing the materials on this Web site, you acknowledge and represent that you will not redistribute this material to anyone, nor will you permit any minor or any person who might find such material personally offensive to see this material. You further acknowledge and represent that you understand and accept responsibility for your own actions, and release the owners and operators of this Web site and its service provider(s) from all liability.
ENTER


I AM 18+
EXIT


I AM NOT 18+