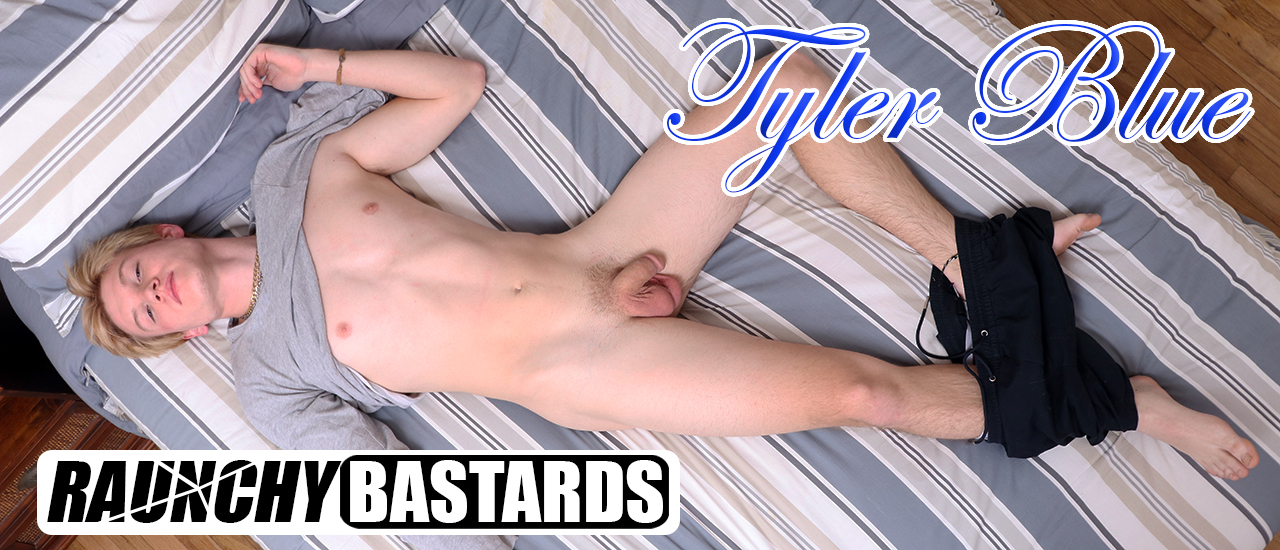 FEATURED SCENE
Breeding Cole's Virgin Hole
Breeding Cole's Virgin Hole
After meeting Cole Church in person for the first time, you can imagine how eager I was to get to that hole of his. He had definitely progressed nicely, from getting and giving a handjob, and then on to fucking a dude. Cole is a particularly good looking young man, with such a sexy vibe. I was horny as fuck just being in the same room with him! I finally talked him into messing around on a more intimate level with me, and got the cameras set up for his de-flowering. Yet even up to five minutes beforehand, he was having second thoughts. I was thinking to myself that I'd better hurry up before he changed his mind completely. Lucky for me, I was able to get him on the bed and undressed in no time. He's not a shy guy, but you can tell how extremely nervous he is in the video. He even admits to it. I suppose any young straight guy would be nervous, though, especially with a creeper like me about to fuck his pretty little fuck canal. I eased him into it with some oral action, but I couldn't stay away from his ass. My tongue was savoring every second of rimming his beautiful button, to be sure! I did need to move on, however, because I was eager to see how he would do at sucking my cock. He used some teeth, but overall, OK. I fucking loved it when he was stroking my cock and using his tongue on my shaft. This boy has a lot to learn, but once he's trained I think he'll be one of the best. When it came time for me to take his V-card, I ate him out some more, lubed up my dick, and slowly stuck it in. Now, Cole, who by the way had been rock hard this entire time - kept his hard on while I loosened him up. I was fairly surprised by this, since most guys lose it at this point, if not earlier. Cole, though, had a raging boner as my pole shoved deeper and deeper inside of him. I got him loosened up in missionary and then he rode me while I cupped his beautiful cheeks. I could tell, though, that his ass was getting sore. I stopped for a minute and stroked his cock, giving his ass a break. I didn't want his first experience to be that bad, because I definitely want him to be one of my regulars! We kissed a little as I stroked him, and then I decided it was time to finish. I couldn't wait to breed this sexy fucker. I warned him that this would be the worst of it, and I lubed up again and began fucking him proper. It was at this point that Cole started jerking furiously and began cumming. This guy produced a LOT of spunk while I was railing his hole! It turned me on so much that I immediately came inside of him. Fuck, it was definitely one of the best fucks of the year for me. I love those nervous virgins, but Cole is a whole other level of awesomeness.
LATEST SCENES
Hop Aboard The Slut Train
Enjoying Every Second With This Slut
I'm Not Gay, But His Ass Made Me Cum
Bred And Felched By Straight Boy
Nineteen And Just Beginning
DVD Store
The Boys Are In Heat
Can I Use Your Hole Bro?
Thugs And Punks
All My Bareback Whores
Make Daddy Proud
Breaking In The Teens
Butt-Fucking Bros
Cum For Daddy
Blondes Prefer Men
Daddy Gets First Dibs
to Top
PLEASE READ AND COMPLY WITH THE FOLLOWING CONDITIONS BEFORE YOU CONTINUE:
This website contains information, links, images and adult videos of explicit adult material. If you are under the age of 18, if such material offends you or if it's illegal to view such material in your community please do not continue.
LEGAL DISCLAIMER
This Website contains sexually-oriented adult content which may include visual images and verbal descriptions of nude adults, adults engaging in sexual acts, and other audio and visual materials of a sexually-explicit nature. Permission to enter this Website and to view and download its contents is strictly limited only to consenting adults who affirm that the following conditions apply:

1. That you are at least 18 years of age or older, and that you are voluntarily choosing to view and access such sexually-explicit images and content for your own personal use.
2. That you intend to view the sexually-explicit material in the privacy of your home, or in a place where there are no other persons viewing this material who are either minors, or who may be offended by viewing such material.
3. That you are familiar with your local community standards and that the sexually-explicit materials which you have chosen to view and/or download from this Website are well within the contemporary community standards of acceptance and tolerance of your community for sexually-explicit materials of that nature.

If all of these conditions apply to you, you are given permission to ENTER. If any of these conditions do not apply to you, you are not given permission to enter and view the contents of this Website and you should now EXIT. All depictions on this Web site are for fantasy entertainment only, read below for complete disclosure.

FANTASY DISCLAIMER
The depictions on this Web site relate to human sexuality, sexually explicit conduct, and other mature subjects. All depictions on this Web site are for fantasy entertainment only, and do not represent, reflect, document or otherwise memorialize the actual conduct, solicitation, or promotion of any illegal act. The site is designed and intended solely for consenting adults; people who are at least 18 years old (21 years old in Alabama, Mississippi, Nebraska, Wyoming, and any other location where 18 years is not the age of majority) who are interested in and wish to have access to visual images, verbal descriptions, and audio and video sounds of a sexually oriented, sexually explicit erotic nature. If you are under the age of majority in your state, county, province or country, if the law in your community prohibits you from viewing pornographic material, or you are offended by sexually explicit material, then do not enter this Web site.

By accessing the materials on this Web site, you acknowledge and represent that you will not redistribute this material to anyone, nor will you permit any minor or any person who might find such material personally offensive to see this material. You further acknowledge and represent that you understand and accept responsibility for your own actions, and release the owners and operators of this Web site and its service provider(s) from all liability.
ENTER


I AM 18+
EXIT


I AM NOT 18+